Source: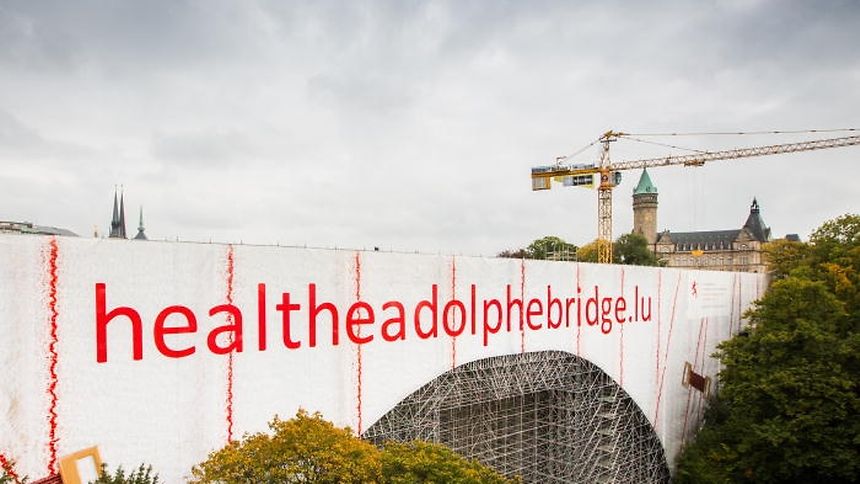 After three years of renovation works, the 'Pont Adolphe' in Luxembourg City is set to reopen to traffic this coming Saturday, March 25.
The bridge connecting the upper city with the Gare district has been under renovation for the past four years and was completely closed for traffic for the past three years.
With the work now coming to an end, the 'Nei Bréck' (new bridge) as it is known among Luxembourgers, will reopen between 3am and 5pm on March 25.
More videos can be found on our video page
Simultaneously, the provisional bridge next to it will be closed and taken down over the coming months.
The reopening however doesn't mean that the renovation works are completely finished.
The scaffolding will have to be taken down, Place de Metz will have to be reorganised and the access to the bicycle road on a steel construction under the bridge will have to be finished.
The bicycle road itself will be opened in summer.