Source: 
It's open! Luxembourg City's iconic bridge, the Pont Adolphe as of Saturday morning once again has traffic rolling across it, taking no less than three years of renovations, 63 million euros and 1,050 scaffolding bars to complete.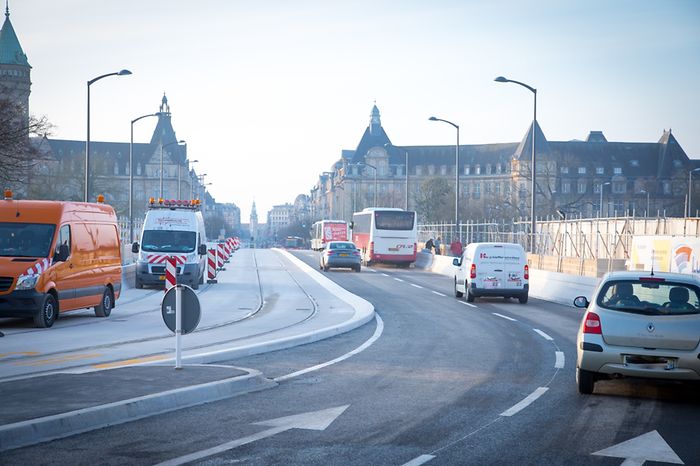 Built between 1900 to 1903, the renovations actually took just as long to complete than the bridge itself took to construct.
Visually from a distance the Pont Adolphe hasn't changed much since that time. Once on it though, the new tram tracks are the first striking change as well as the roadway widened on each side by about 75cm.
But perhaps the most important innovation is not on, but under the bridge. Between the two main arches, a four-meter-wide suspension bridge has been constructed for cyclists and pedestrians. However, work on this continues and will open some time at the end of summer this year.