Source: wort.lu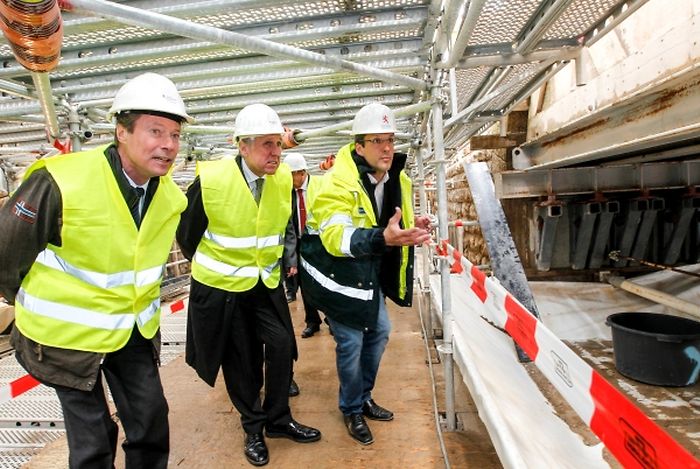 (ADW) As work in Luxembourg City continues on the Pont Adolphe, Grand Duke Henri paid a visit to check out the progress on the bridge that dates back to the time of his great-great grandfather.
The timing of the Grand Duke's visit coincided with a cleaning phase of the bridge he could inspect while Transport Minister François Bausch filled him in on the current status of the work still in progress.
Until recently, construction workers were busy high inside the bridge arches removing the big stones individually, numbering and cleaning them of dirt residues built up over the years, before storing them. Some time next year these stone will be returned and placed back where they belong.
For the reconstruction of the famous bridge, built in 1903, an original cost of 63 million euros was estimated, however, rather unusually, the cost was reduced at a later stage to 40 million euros, mostly due to repair work carried out in previous years.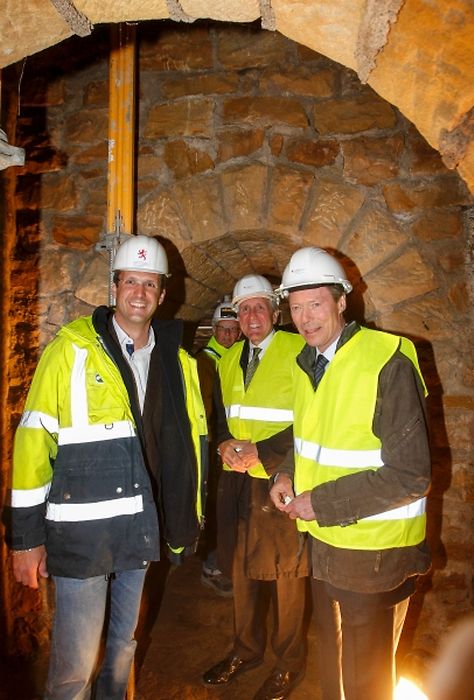 In April this year, Bausch announced that an additional cycling route across the bridge would be commissioned to the tune of six million euros.
This will be in the form of a light metal construction that will hang from steel cables and be suspended underneath the arches across the Pétrusse valley.
By the end of 2016, work at the top of the bridge at least should be complete and the barriers lifted to let traffic pass once again across it.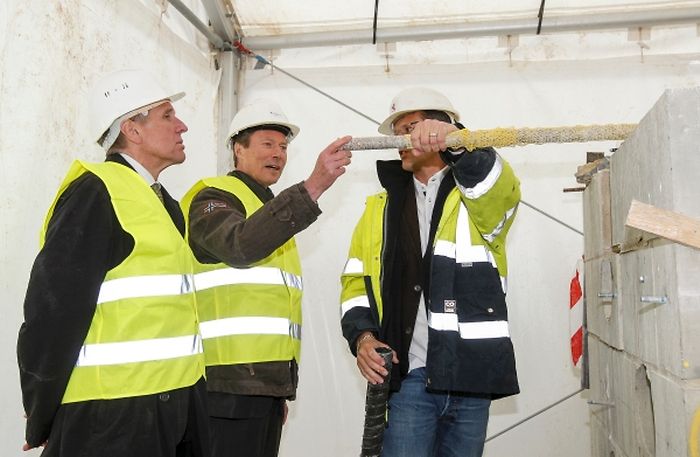 Photos: Guy Jallay